A Software Adoption Story:
American Conservatory Theatre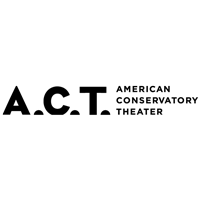 A.C.T. adopted Propared.
Here's what they have to say about their experience:
By: Robert Hand, Associate Production Manager
The American Conservatory Theater is a LORT A theater. Each year we produce 8 main-stage shows in 2 venues, an MFA acting program consisting of 35 shows in 8 studios, and we have a steady rental business. Overall our company is managing 200-300 unique events a year.
Before Propared we created:
6 unique calendars for EACH main-stage show (Equity Actors Calendar, Production Load-In Calendar, Crew Call Calendar, Show Performance Calendar, etc.).
A monthly company calendar (created in excel)
A yearly company grid calendar (also in excel)
Venue management calendars for our 8 studios (using outlook)
None of these calendars referenced each other, so we were entering and formatting the same information more times than I can even count. But these are the main documents our company uses to determine what is happening around us so they are very important. We have been searching for years for the right calendar management program, and Propared seemed to be the right fit when we saw it.
Adopting Propared
We moved over to Propared about a year ago. Of course, change is difficult for a lot of people. I could see the light, though, and had to force a lot of people to get on board, but now that they have we are happy with where we stand. We only data enter once, but can filter it in a lot of ways, so we can create a lot of uniquely different calendars using the same information. The initial entry takes more time than building one calendar the old way, but a lot less than building all of them.
Now, we don't print calendars anymore, and we've eliminated all version confusion. We used to have a problem with people looking at version 6 of a calendar, but we would be on version 8. All of that is gone now. When we make a change in Propared it pushes to everyone who is subscribed to the calendar.
Ongoing Support and New Features
One of the best things about Propared is the customer support, I have never had software customer support like I do with this program, it can't be beat. Ryan and the Propared team have also added a lot of features for us and are still working on more (specifically a yearly calendar view). I'm hoping one day Propared adds an offline editing feature where you can upload bulk changes and don't have to be on the web at all times.
Final Verdict
Overall, we are very happy with the move to Propared, and the pricing. We said initially that we would give it a year and re-evaluate. At this point we plan to move forward and to continue to integrate the program more into every aspect of our business. If you are waiting to find the "Perfect Program" you might never move forward. I would say you have to evaluate for yourself if this is the right fit. But if you make the move, commit to it and give it some time. I think you will be happy that you did.