We're All in this Together
In our management careers we ran into challenges as our shows grew larger and more numerous: redundant work, miscommunication, mistakes.
You know the drill.
So we started Propared, a company devoted to thinking up better ways for theatre, arts, and event managers to organize shows and day-to-day operations. Propared's software platform embodies much of our learning.
Today we teach, we write, we brainstorm, we build software. We do these things so you can take what we've learned and use it find success in all the amazing things you do.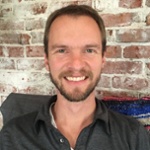 RYAN KIRK
Ryan has held management positions in theater, TV, fashion, corporate events, and venue operations over his 16 years in the industry. He is a co-founder of Tinc Productions, a production management firm based in New York City. Ryan holds a BA in Theatre Arts from Virginia Tech and a MBA from NYU. He cherishes the time he spends working with arts organizations to improve their workflows; enabling them to continue their missions. Ryan also loves to cook, rock-climb, play piano, and travel.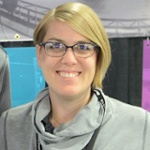 MELISSA JOHNSTON
Melissa grew up in the theater industry. Over the last 16 years, she has served in a variety of roles from production manager to lighting designer and production electrician. In 2007, she co-founded Tinc Productions, a theatrical production management firm based in New York City and serves as its acting Vice President. She feels that management and business training for theater professionals (in all roles) is critical to the continued growth of the industry. In her spare time, Melissa can be found hiking, cutting gem stones or using her microscope to study everything she finds.
DEREK KNODERER
Derek leads a double life in the arts and technology. He's spent the last 15 years working in IT Systems and Operations and has held technical and management roles in live event sound design and engineering. Derek holds a BA in Theatre Arts from Virginia Tech and IT certifications for all sorts of whiz-bang things with ridiculous sounding acronyms. When not leading development at Propared, he can be found strolling city streets, whacking random objects with his umbrella to see what sort of sounds they make.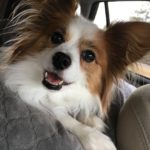 HELIX
Helix has over 6 years of experience in morale management. She honed her skills playing in a wide variety of dog parks throughout Colorado, California, Florida, Texas, and the greater NYC-area. As Chief Morale Officer at Propared, she oversees our employee wellness and retention programs, reminding us to take breaks and that treats are a powerful motivator. As her secret alias as "The Puppy Bot" she schedules meetings and suggests help articles (mostly because she's way better at it than we are. If you are on a demo, on-boarding or checkin, you might expect to see her in the background making sure Ryan is doing his job!