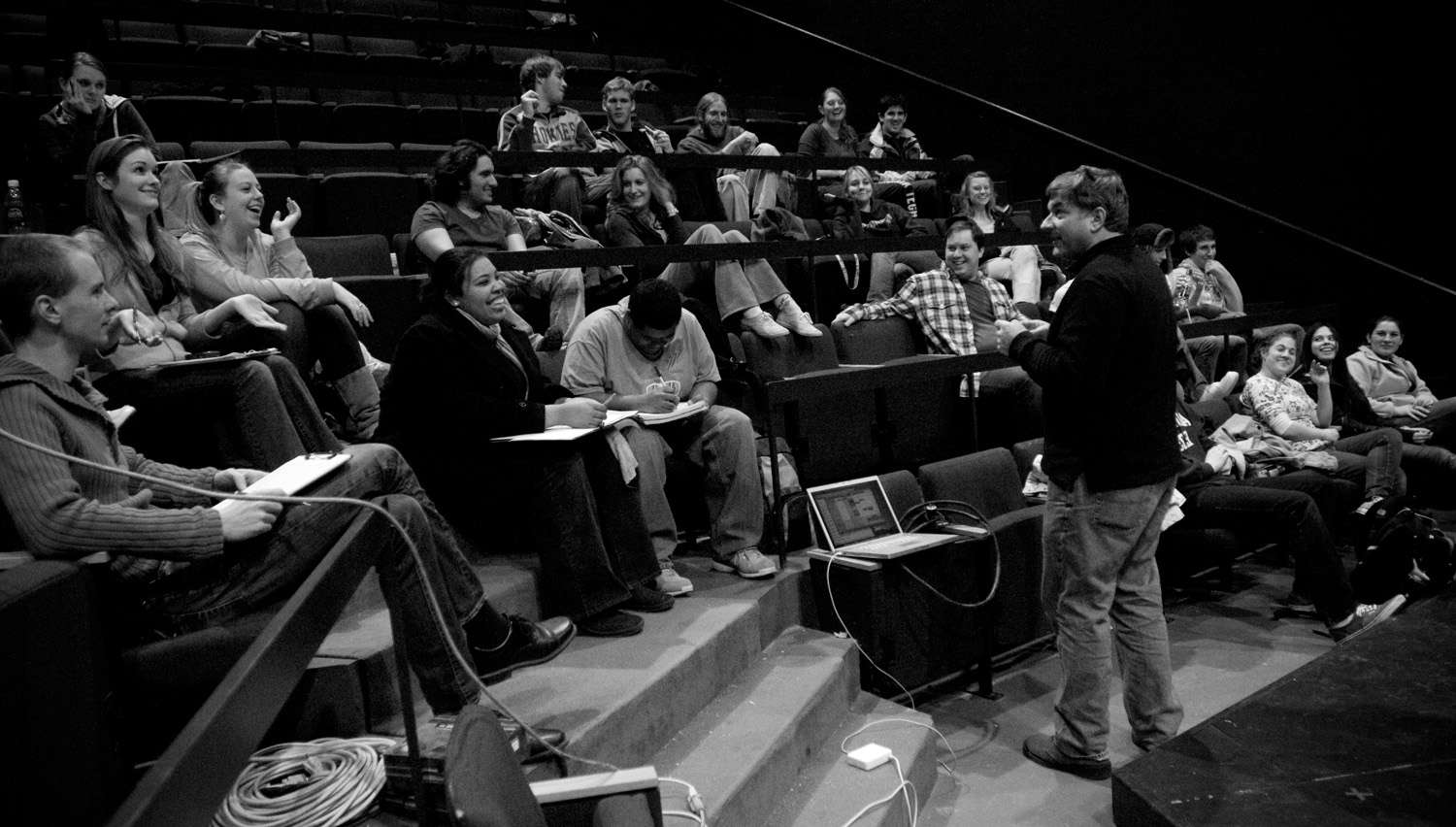 Earlier this month, executives from the Tony Awards and Carnegie Mellon University issued a press release, heralding the arrival of the "Excellence in Theatre Education Award." The first of its kind, it will be presented at the 2015 Tony ceremony on June 7th to the "K-12 theatre educator in the U.S. who has demonstrated monumental impact on the lives of students and who embodies the highest standards of the profession."
Our first reaction upon hearing the news was a communal fist pump at the Propared offices. For us, it is impossible to separate the successes in our work from the guidance and training we received from our teachers, mentors, and counselors along the way.
Our second reaction was – what took so long? It doesn't take a handful of talented professionals winning awards to see the impact theatre educators have on their students and the communities in which they teach. For every Tony award winner who thanked a teacher in his or her acceptance speech, there are thousands of us who have been equally blessed and forever changed by our teachers.
But enough soapboxing. We are thrilled that teachers are getting at least a nod from one of our industry's most visible bodies and forums. What we really took away from this announcement is a larger issue, one we have touched on in this column before. How do we find ways to improve both the access to and the quality of arts education at a time when arts programs across the country are fighting for funding and relevance?
Ostensibly, that is what this award will do. Yes, it is a chance to celebrate our teachers but more important in the long-term, it is an opportunity to build awareness of the necessity of arts programs as part of a well-rounded education. But it is not enough. We have to think of this award as the border of a puzzle. It can help establish a good foundation, but it's the middle that allows the picture to come to life.
It is beholden upon any person in the industry to raise awareness whenever possible. Our industry at large begins to suffer if new waves of aspiring arts professionals are not given the tools and resources to enter the workforce equipped and prepared. At the same time, education in the arts is a lifelong process. We are all, at any point, in a place to learn from someone else. And with so many career paths to choose from, how we are individually connected to our industry can provide the springboard for giving back to these programs. For us at Propared, this means raising the standards and increasing the opportunities for solid live event management training. Interpersonal skills, team leadership, conflict resolution, business acumen: these skills are an absolutely vital complement to creative work. It is this balance that drives the sustainability of our industry, creating leaders that can explore new ways to support the very programs we wish to save.
Recently, we paired with the Stage Managers' Association to present a panel and discussion about mentoring in live events. Next month, our CEO Ryan Kirk will be teaching a six-day workshop at Columbia University, focused on empowering students to act and think critically as they begin their careers as live event professionals. In May, we are proud to be a part of the first ever Broadway Symposium, to be held in New York City. The event will bring together some of the theatre world's most experienced and talented managers to share ideas about not just the state of the industry now, but how it can grow and sustain itself for years to come. And there are so many other programs to get involved with: the American Alliance for Theatre Education, TedxBroadway, SETC, and USITT, to name a few. A quick search of theatre conferences will yield events happening every month, from state to state (this weekend is the Texas Educational Theatre Association's annual conference, for example), all offering a myriad of ways we as a community can get involved.
So here is to all the theatre educators around the world, working to improve the lives and minds of their students. And to the rest of us: we have a lot of work to do to ensure these amazing teachers have the support they need to march on.
To learn more about the programs mentioned above, visit them at the links listed below. To request more information about the ongoing efforts of the Propared team, send us a line, we'd love to hear from you.
Resources
Broadway Symposium – May 30-31, 2015, New York City, NY
www.broadwaysymposium.com
American Alliance for Theatre Education
http://www.aate.com/
TedxBroadway
http://www.tedxbroadway.com/
Southeastern Theatre Conference (SETC)
http://www.setc.org/
United Stated Institute of Theatre Technology (USITT)
http://www.usitt.org/
The Texas Educational Theatre Association (TETA)
http://www.tetatx.com/
Technical Artisans Collective (TAC)
http://www.tacollective.org/