MANAGE YOUR EVENT LOGISTICS WITH EASE.
Download Now: Event Planning Checklist
Planning an event is an enormous undertaking. From gathering requirements to post-mortems, it is easy to lose sight of the big picture with so many details to tackle.
With our free event planning checklist, you can easily and efficiently manage event logistics, using a 4-phase framework developed over decades of on-site experience.
Phase I: Investigation
Phase II: Planning
Phase III: On-Site
Phase IV: Post-Event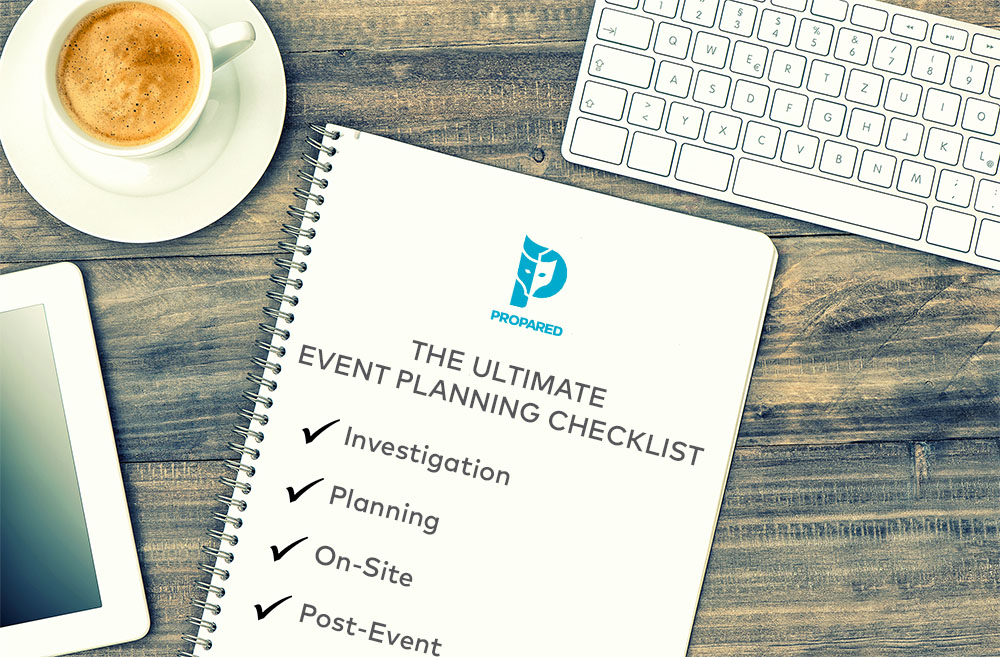 Happy project-ing,
Team Propared